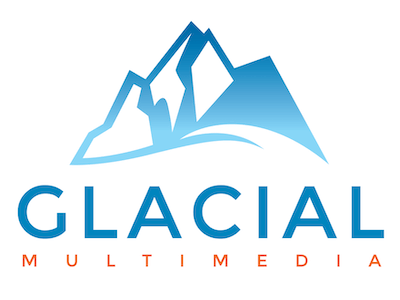 An Urgent Update on COVID-19 from Inland Eye Institute
To watch a video message from Dr. Christopher Blanton, click here.
At Inland Eye Institute, we are working diligently with our physicians and staff to prepare for any potential impact of the coronavirus for our patients, teams, and facilities. We're closely following the latest updates from the CDC and the California Department of Health and, in particular, guidelines from the American Academy of Ophthalmology – as it specifically relates to the concerns most relevant for our patients and care teams.
Surgery and Clinic Update
For the safety of our patients and team members, we have chosen to follow the current guidelines and cancel all non-emergency based appointments and surgeries until further notice. Our surgery coordinators are currently reaching out to patients, but if you haven't yet been contacted, please contact us. We will continue to see patients on an urgent basis, at our providers' discretion. Additionally, we are offering virtual visits for non-urgent visits! Learn More
For those patients who will be seen urgently, we've implemented the following protocols:
You will be asked a few screening questions prior to your visit.

In the past 14 days, have you traveled to an area currently experiencing an outbreak of COVID-19 including countries in Asia, the Middle East, and Europe?
Have you been in close contact with a person known or suspected to have, COVID-19?
Do you have a fever or symptoms of respiratory infection including cough and shortness of breath?

In an effort to create greater distance between individuals in our practice, you'll notice we've modified the clinic waiting areas.
COVID-19 in Ophthalmology
A recent article opens in a new window published by the American Academy of Ophthalmology noted that several reports suggest that COVID-19 can cause conjunctivitis (commonly known as "pink eye"). Although not as common of a symptom as fever, cough and difficulty breathing, this is something our scheduling team will take into consideration.
More About COVID-19 from the CDC
The virus is thought to spread mainly between people who are in close contact with one another (within about 6 feet) through respiratory droplets produced when an infected person coughs or sneezes. It also may be possible that a person can get COVID-19 by touching a surface or object that has the virus on it and then touching their own mouth, nose, or possibly their eyes, but this is not thought to be the main way the virus spreads.
Here are a few tips to protect yourself from this respiratory illness:
Avoid close contact with people who are sick.
Avoid touching your eyes, nose, and mouth with unwashed hands.
Wash your hands often with soap and water for at least 20 seconds. Use an alcohol-based hand sanitizer that contains at least 60% alcohol if soap and water are not available.
As we all band together to work through this unprecedented global health crisis, we thank you for your patience and apologize in advance for any inconvenience it may cause.  We will continue to update this page as new information emerges, but for additional information, please call us at (909) 937-9230.
Sources: www.cdc.govopens in a new window, www.aao.orgopens in a
---