This is one of the first questions people want answered when they are considering LASIK vision correction. Many LASIK centers will not provide this information on the phone or on their websites, but at Inland Eye LASIK, we are completely up-front with our pricing.
How Much are You Spending Now?
Think about how much you spend right now on replacement contact lenses, cleaning solutions, new glasses, etc. These costs add up over time!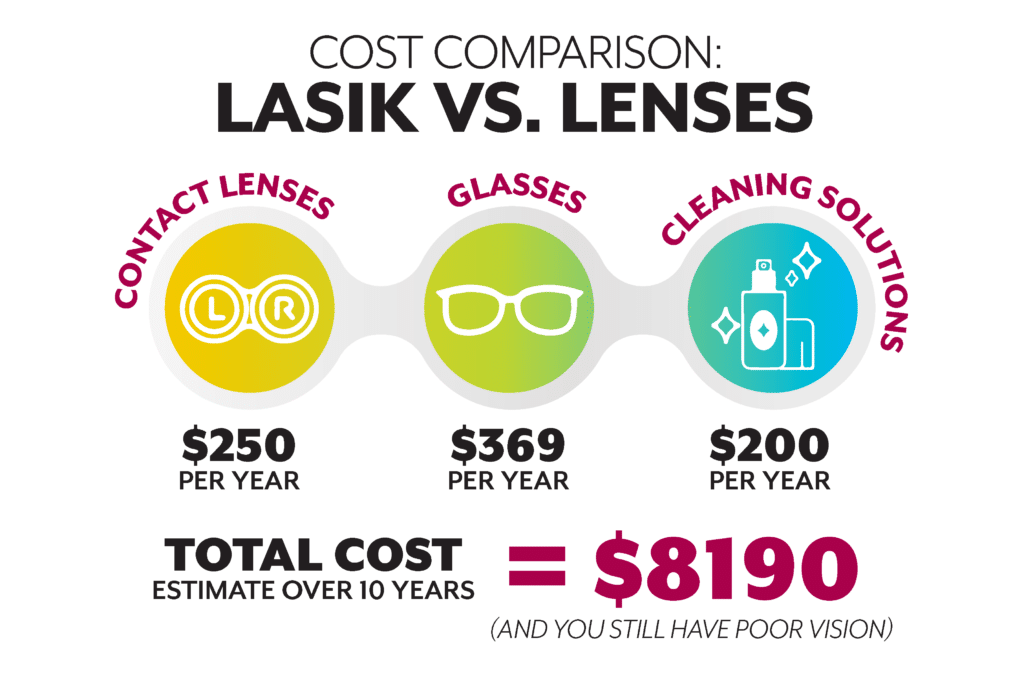 Ways to Make LASIK Affordable
At Inland Eye LASIK, we'll work with you to uncover ways to make the cost of LASIK fit into your budget.
Deferred financing for up to 24 months through CareCredit®
Longer-term financing to reduce your monthly payments
Using your Flexible Spending Account savings
Occasional special offers – right now we're offering $1,200 off LASIK ($600 per eye)
Take Advantage of our Promotions
Let's Talk in Person!
Schedule your free LASIK Consultation with us today. We'll assess your eye health and let you know for sure if LASIK is right for you. Then we can discuss our technologies, success rates, financing and more. We'll answer all of your questions completely and honestly – no obligation, no pressure.
We look forward to meeting you!